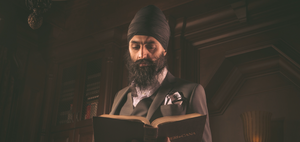 Humble the Poet has had the privilege of collaborating with esteemed brands on impactful projects that align with his values. Through these partnerships, he has successfully connected these brands with causes close to his heart.
Apple
In this collaboration for Apple's Shot on iPhone campaign, I chose to present a spoken-word poem about how Canada now represents an unparalleled freedom. We're not simply tolerant, we celebrate and live diversity on our own terms, We are each unique, and it's that individuality that is our common thread, connecting us to something greater than ourselves.
Cadburry
In this collaboration Humble helped raise funds for underprivileged children in Ghana to acquire bicycles, transforming their long walks to school into shorter, more efficient rides. These initiatives exemplify his commitment to making a positive difference in the world.
HP
In our partnership with HP, Sandy Gill and I have harnessed the potential of the HP Spectre to redefine a passion. Our discussions centered around how this high-performance computer empowers us in our relentless pursuit of creativity.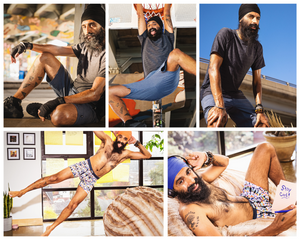 SAXX
I was proud to work with SAXX because I love what they stand for, encouraging everybody with everyday bodies to love themselves, and challenge the narratives around what it means to be an underwear model.
Learn more
Society of Actuaries
Here is a video we created for Andy Rallis and the Society of Actuaries. For your next event, we provide content services to add a stronger emotional experience for your attendees. We are able to take your core messaging and priorities, and present them in a manner that is engaging, energizing, and sets the right tone for your event, whether in person or virtual 
Learn more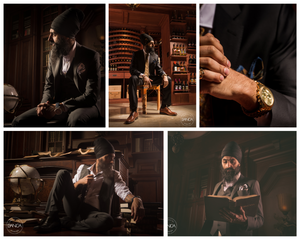 Peace Collective
I worked closely with Peace Collective to design and promote a clothing release about love. The last couple of years has shown how easy it is to divide people. I  want to promote love back to the forefront, but not simply have some hippy mentality, but as a tool of action to actually improve the state of ourselves and the relationship with others.
Learn more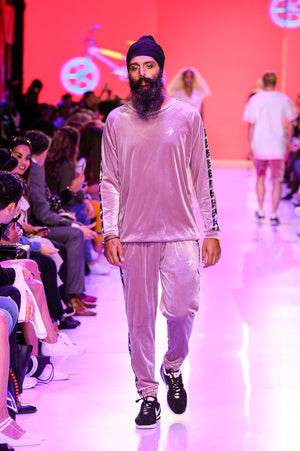 Brands we've worked with: